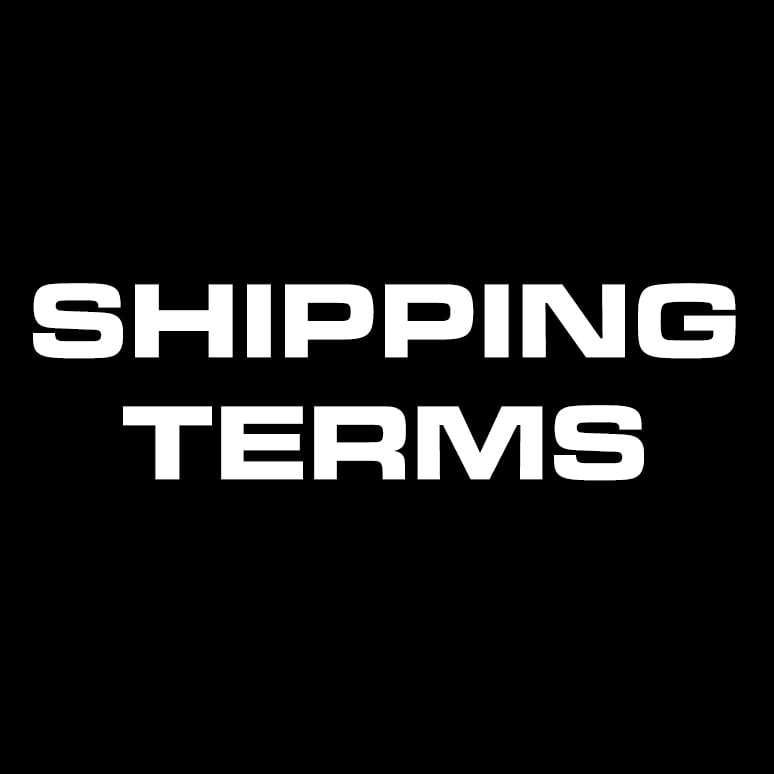 SHIPPING TERMS
$

0.01
---
---
GENERAL SHIPPING TERMS (Update: June 14th, 2022):
- Our warehouse is located in Berlin, Germany.
- GERMANY / US/ UK ORDERS include tracking numbers.
- ASIA / EU / OCEANIA / CANADA ORDERS don't include tracking numbers.
- If you live in Puerto Rico, Alaska, Hawaii, at the moment airmail is not an option. Your order will be shipped via sea freight.
- Please be aware that your tracking number status will be available on your national postal service site once the order lands in your country. If you don't see any updates, it means it's still in transit from Germany. We recommend to check often as it will eventually show up.
- We try and ship once every 7-10 working days. Please don't send us a 1000 emails asking where your package is, when it was shipped, when we are planning to ship it etc.... Please practice patience.
- Bandcamp's suggested ETA are pretty unrealistic (EX: it doesn't take 2 months for a package to be delivered to Austria). Based on the global (pandemic) situation of the last months, these are the ETA (from the day it's shipped):
GERMANY: two / three days
EU/UK: Seven days (airmail)
USA: two weeks (airmail)
CANADA: two weeks (airmail)
ASIA: two weeks (airmail)
AFRICA: three weeks (airmail)
SOUTH AMERICA: two / three weeks (airmail)
OCEANIA: two / three weeks (airmail)
ALASKA / PUERTO RICO / HAWAII: 1 month (sea freight)
- All physical pre-order items ship out from our warehouse in Berlin, usually, a week before release date so long as there are no delays in manufacturing (which would delay the advance shipping timeline). Orders outside the EU may not arrive by release day as extra time must be taken into consideration for distance traveled and customs department clearance. restrictions everywhere in the World, there is a chance it can take way longer than that.
- Records are non-refundable, no matter if they are sealed or not. If you order the wrong shirt size, we can exchange it (if its not washed / used / ripped...!). Please place a new order w/ the correct size, and get in touch with us, so we can give you the address where to ship the package. As soon as the items gets returned to us, we'll send you a refund for the wrong item you ordered.